Here are some pictures of the Earth, Wind & Fire Holiday CD I recorded last year at NRG Studios in North Hollywood, CA. We spent most of the summer and into early fall working hard to make the holiday release deadline. We spent a few weeks at NRG (studio B) arranging and recording the basic tracks with many overdubs. All the vocals were recorded at Philip Bailey's home studio. Horns recorded at LAFX in North Hollywood and strings at Capitol Records Studio in Hollywood.
https://www.amazon.com/Classic-Christmas-Album-Wind-Earth/dp/B0146O6XJW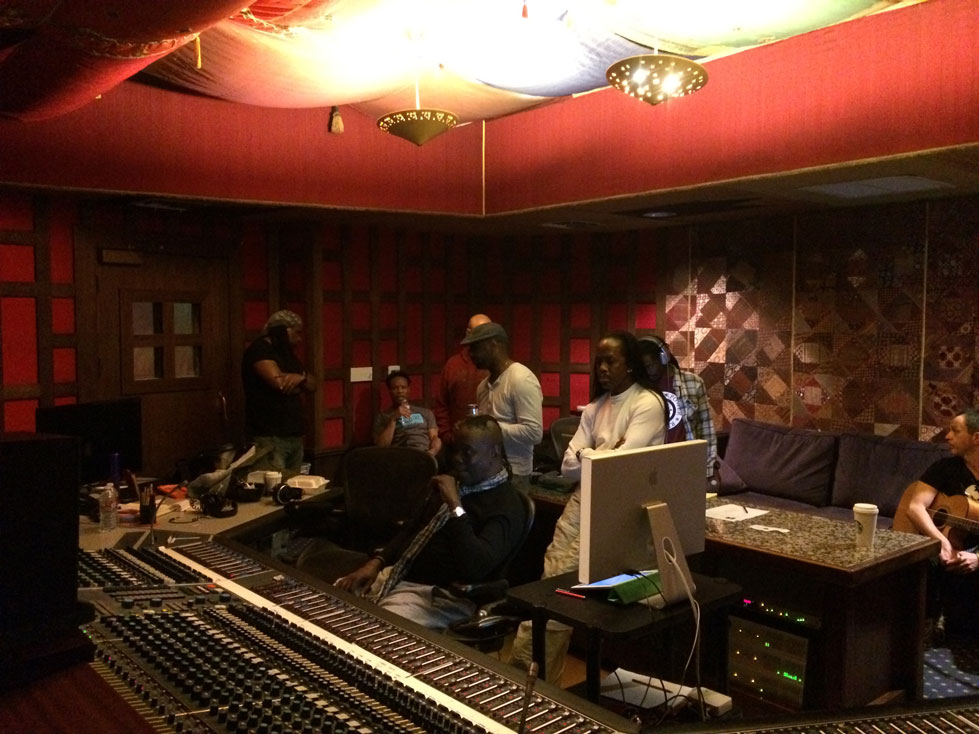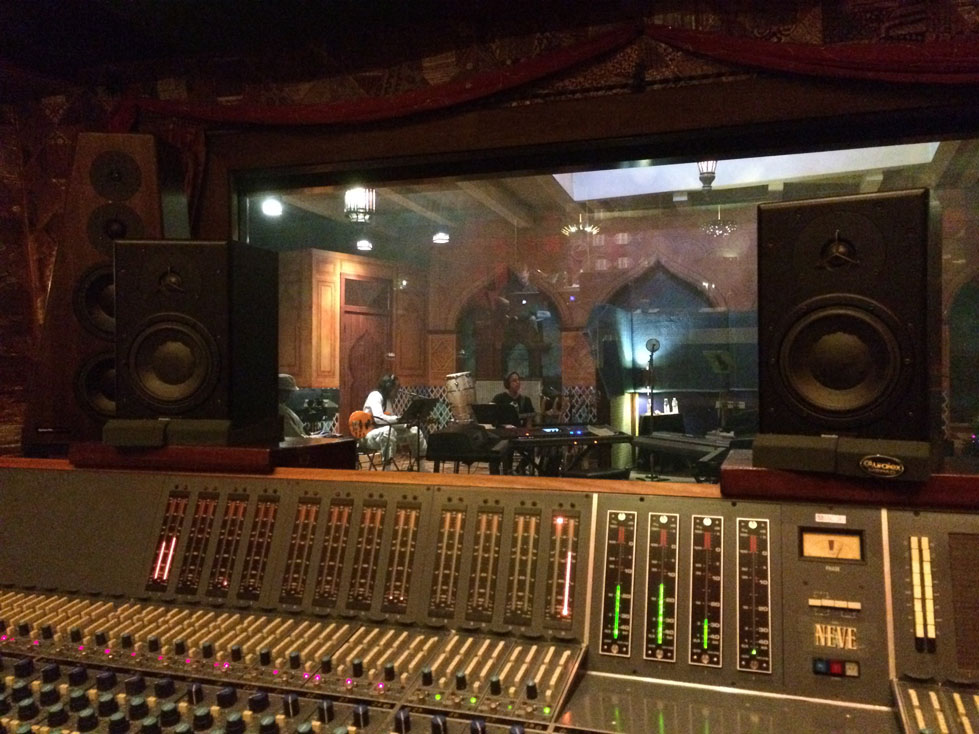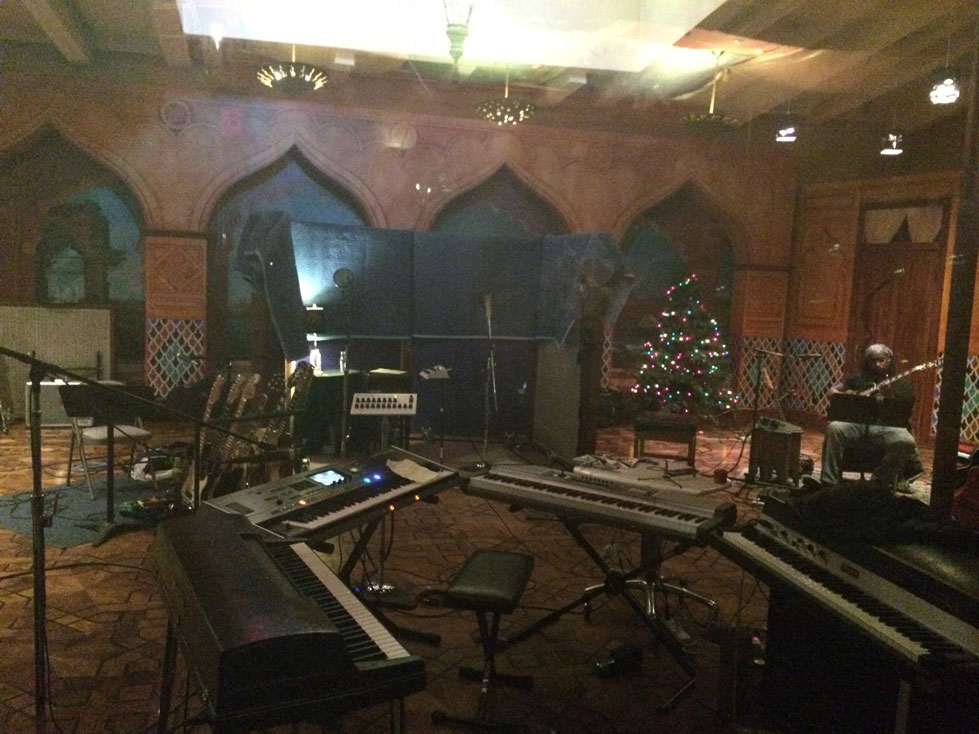 ---
A few close up pic's of the setup & mic positioning. It was a full rhythm section session with bass, drums, percussion, keys and two guitars.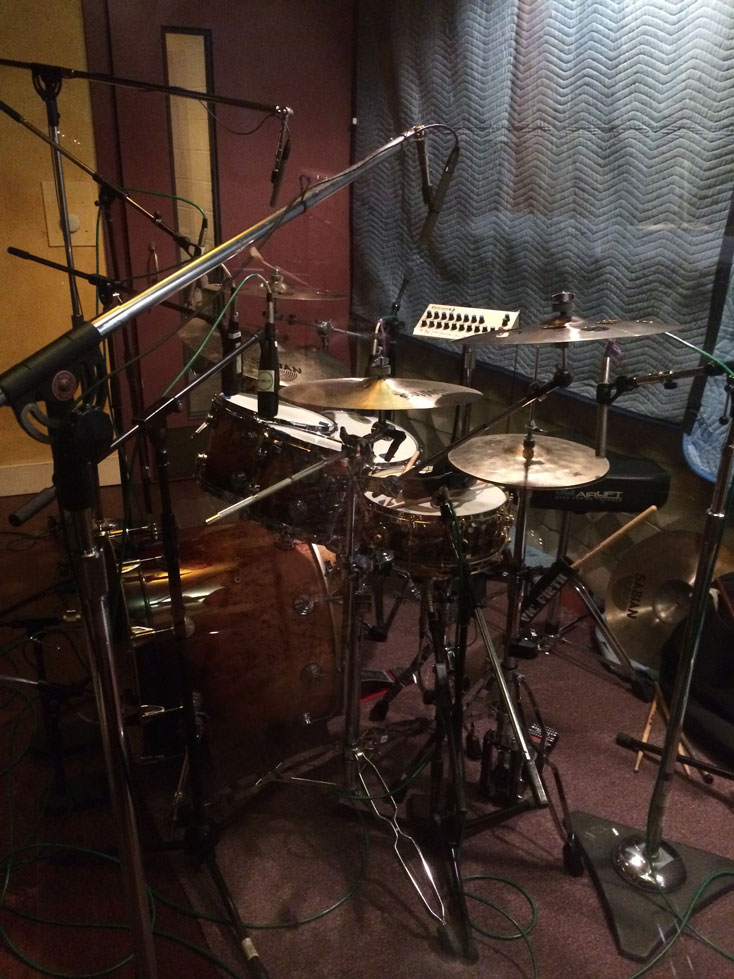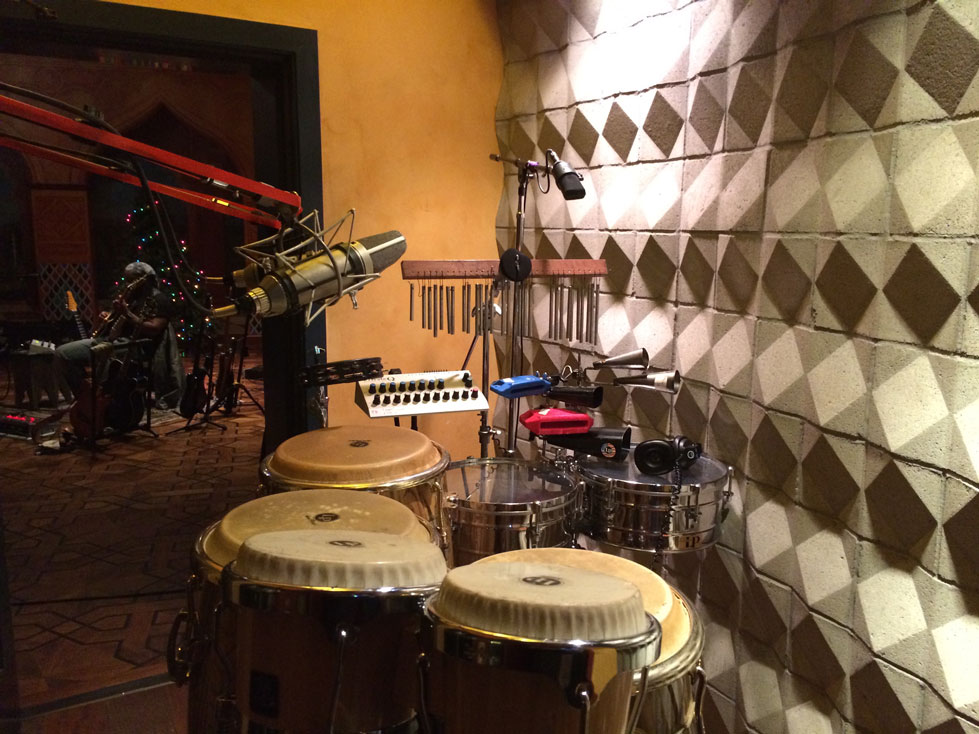 ---
The awesome Vintage Neve 8078 (with additional 1073 Mic Preamps) in Studio B